Memorial Service Packages
If you are looking for an affordable way to honor the memory of your loved one and desire to have a memorial service, one of our Non Denominational Minster's can provide religious or civil meaningful ceremonies either at our small lovely chapel for guests up to 75 or facilitate a grave side ceremony or a combination of both. Our ministers have been performing civil or religious ceremonies for nearly 42 years and will make every effort for your services to be respectful, personal, and according to your vision of what you want during the memorial ceremony..
The services may include personal references to the deceased as well as the obituary, who will be participating in the services for special readings or a song, and an opportunity for the audience to share their own personal memories. Grave side services are typically very short in duration if you have already performed a memorial service or you can conduct a full memorial service there instead of at the chapel.
When our dreams fall apart and we lose someone we love, it hurts and the reason it hurts so much is because of the depth of our love. Sometimes we think we will never get beyond that pain.  We need each other at this time to help us heal because it can't be done alone.
Regular office hours are 10-7 and last appointment is 6pm. Please call to make an appointment for your deposit and consultation. After hours and holidays are available by request..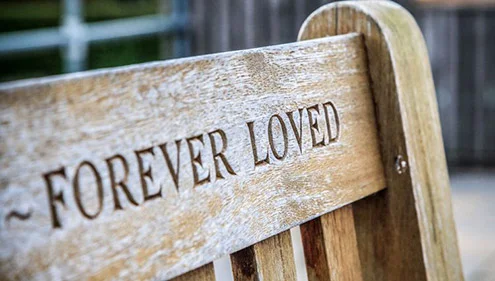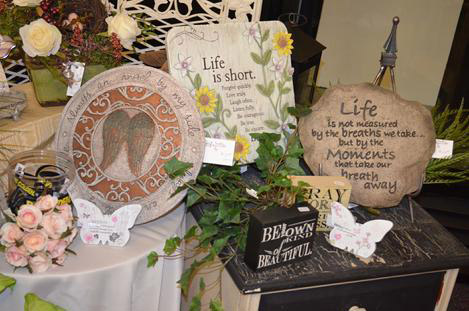 •

The Chapel Rental is  $300 for 2 hours.Additional time can be contracted at additional cost.


•

You can bring your own minister, priest, or a friend or family member can facilitate the memorial service. If you would like one of our staff to perform the service, the minister's fee is $300 plus gratuity which includes a full consultation to determine what type of ceremony you want performed for the memorial service.


•

We can provide music for you or you can bring your own to share.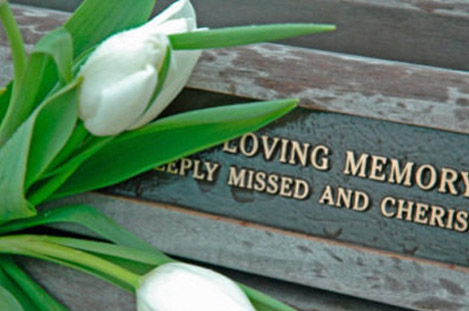 •

Graveside Services are  $300 and up depending on location for one of our ministers to perform a graveside or memorial service.


•

Combination chapel and grave side services determined based on location.


•

Payment Policy: These fees are cash fees and must be paid at the time services are arranged. Credit cards are charged an additional  service fee for processing. No personal checks accepted.

OBITUARIES
Obituaries can be published in a variety of ways. Concise information will reduce your cost when publishing a print obituary in the paper. People often like to include pictures sometimes one from an earlier era of life and a more recent photo.
May include:
Name, age, city and state where born and where passed and may include the nursing home or hospital where loved one passed away. Pictures and cause of death are optional.
Date of death using calendar date.  Example: 08/24/2013, time of death is usually not included.
Personal comments or Eulogy. Example: Beloved husband, wife, mother, sister, brother etc.
Deceased last occupation or employment they were involved in or retired from, how long they worked, what company and any accomplishments they were honored with.
Personal or club memberships. Example: Lion's Club or Rotary Club, hobbies, accomplishments. Anything noteworthy that distinguishes something special about their lives.
Military Service: include branch of service, dates served, rank, and any awards given.
Marriages: (if married more than once, list current spouse's name first.) Date of marriage may be included. Example: Sept 3, 1999 to present. Previous marriages listed in order of most recent and the their respective dates. Wife's maiden names and places of birth may also be listed.  If the spouse deceased use the term: preceded in death by…..
Other family survivors may include children, step children, grandchildren, parents, in-laws, siblings and their spouses, nieces, nephews, etc.
Religious Denomination or Affiliation and any ministry or volunteer positions they held.
Place and time of memorial or funeral and grave side services. Name of chapel, church, funeral home, or cemetery. Date/hours of viewing if you are having a viewing. Note grave side services to commence immediately following the funeral or memorial service or if it is at a later date, mention that information.
Pallbearers can be listed.
Memorial funds or special contributions in their name. Be specific when listing.
Contact person's phone number. NEVER give a personal address where reception is. ONLY give this at the service itself.
Obituaries can be as short and concise as possible with minimal information or as lengthy as your budget allows.
GRIEF SUPPORT
In your time of grief, there are many services in the community to be of help to you.  If your family member was in hospice, they usually offer counseling, your medical provider may have a special counselor that deals specifically with the grieving process, a minister at your local church may provide counseling,  or you may want to join a support group of some type.  We highly recommend GRIEFSHARE. ORG as a source of comfort and encouragement.  You can go online and put in your zip code and  support groups locations will be listed.  The program has video presentations that are relative to the grieving process and you will be with others who understand and want to heal from their pain like you will.
Les Strange wrote these words "The After Loss Credo" which is a beautiful soul cry of someone telling us how to help people get through their grief. If you will take these words to heart you will be able to help each other by applying these principles:

I need to talk about my loss. I may often need to tell you what happened–Or to ask you "why" it happened. Each time I discuss my loss, I am helping myself face the reality of the death of my loved one. I need to know that you care about me. I need to feel your touch, your hugs. I need you just to be with me. (And I need to be with you.)  I need to know you believe in me and in my ability to get through my grief in my own way, (And in my own time.)

Please don't  judge me now—Or think that I'm behaving strangely,  for remember, I'm grieving.  I may even be in shock.  I may feel afraid.  I may feel deep rage.  I may even feel guilty.  But above all, I hurt. I'm experiencing a pain unlike any I've ever felt before.

Don't worry if you think I'm getting better and then suddenly I seem to slip backwards.  Grief makes me behave this way at times.  And please don't tell me you "know how I feel," or that it's time for me to get on with my life.  (I am probably going to be saying this to myself at times).  What I need now is time to grieve and to recover the best way I can.

Most of all, thank you for being my friend.  Thank you for your patience.  Thank you for caring.  Thank you for helping, for understanding. Thank you for praying for me.

And remember, in the days or years ahead, after your loss—when you need me, as I have needed you—I will understand, and then I will come and be with you.